Would you go to a restaurant where it's unclear whether they cook any food?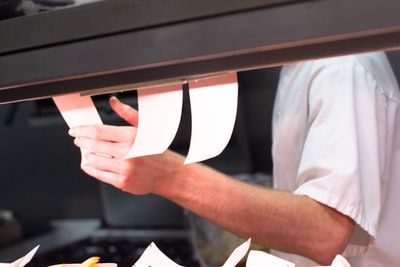 You would have to ask the waitress about food and she would say 'I am sure the chef will cook something for you'. That would be bizarre, wouldn't it? You probably wouldn't feel very comfortable eating there.


That's how vegans feel every time when they walk into a restaurant without any vegan options on the menu. It becomes awkward, and I can tell you that it won't be their best dining experience ever.


No one wants to feel like an outcast when they are going out for dinner and paying full price for the food.


Vegans or people with allergies are equal to every customer that you have. They don't want to be called 'difficult customers'. They don't visit your restaurant in hope that they can stitch together some 'main dish' from the side dishes and salads.


They are regular customers who expect a proper meal for their money. They want to have good food and want to get the same value for their money.


Let go of your negative perceptions of veganism that was probably created by pushy hippie vegans twenty years ago. You eat what you want. I eat what I want. And if I am in the hospitality business, I want to make sure that everyone feels welcome. It's my job to cook for you and it's my job to make your dinner a pleasant experience. It's called hospitality for a reason.


Indirectly telling people that they are not welcome in your restaurant takes 'hospitality' out of hospitality. 'We don't have anything for you please go elsewhere.' 'We don't like your diet and we won't cook anything for you, we don't want you here.' Not something you would tell a customer (I hope not). But that's the message you are sending.


'Can you please take your friends and spend your money at a place where you are more welcome than here? Thanks.'


Vegans are a very loyal crowd, as they know how hard it can be to find decent vegan food.
If you welcome them with open arms, they won't forget you and next time they are going out, they might head straight to your place with a bunch of their friends. Now it's not only hospitality, but also a business.



Please download the book sample below.
Please click the button below to download the e-book
Created with